/ Home
/ News





/ Part #6 Madrid, Spain
/ Part #5 ProMidNord
/ Part #4 Sundsberg - Sveaborg


/ Part #3 Moss, Norway


/ Part #2 Porto, Portugal
/ Part #1 Helsinki, Finland
/ Part #0 Helsinki, Finland





/ Videos
/ CV
/ Contact
/ Oskar Lindström
/ Martijn van Berkum




Part #3 Moss, Norway



/ Year: 2004
/ Method: Billboard in public space
/ Produced with support from Momentum, the Nordic Biennale for Contemporary Art
/ Carried out for Momentum 04, curated by Per Gunnar Tverbakk and Caroline Corbetta.
/ Read the Momentum Catalogue text, by Halvor Haugen


In short
Part #3 documents a suburb in between completion and moving-in. Through digital manipulation we attempted to create a utopian image that reveals how such neighborhoods are build based on generic, globalized formats.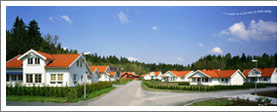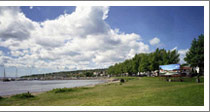 Click picture to enlarge - the photograph left, the billboard right